Thursday, January 24, 2013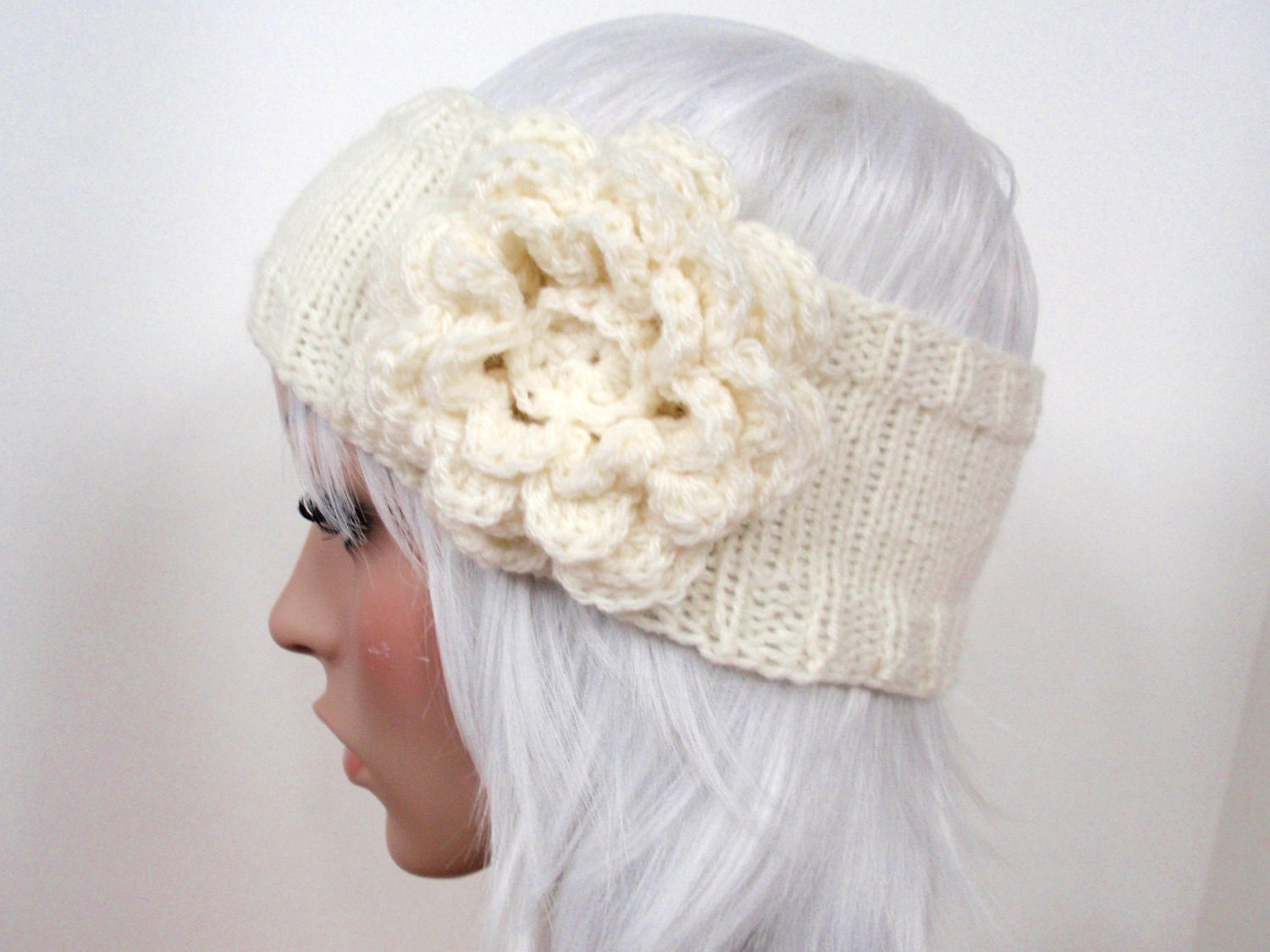 20.00 USD, by jennyhats via Etsy http://www.etsy.com/listing/83078448
Labels: christmas presents, custom, Etsy, etsylvaniansteam, flower, good christmas gift, handmade, headband, holidays, IFTTT, knit, knit headband, made to order, winter

Wednesday, January 16, 2013
Hi, all! It's a rainy, icy morning here in my neck of the woods. Always a fun thing when you're driving a rental car since your car is still in the shop 2.5 weeks later. But I'm not bitter.
I've been taking somewhat of a break from knitting and crocheting. I know, sad days. I've been enjoying having a few weeks with a little more painting, video game playing, cross stitching, and a lot more reading. It's been nice. Obviously, I will be getting back to my shop soon - I could never give it up forever. I just needed a break to experiment with other things I enjoy for a bit.
That said, I've been finishing up a couple custom orders and then started a crochet Valentine's Day banner:
As I shoved our Christmas decorations away two weeks ago and started dragging out winter stuff, I realized we don't have too many Valentine's Day things. The house looks so empty and void of color in the winter, so I decided to correct that.
I'm working off of
this simple heart pattern
that whips up pretty fast and uses a bunch of stash yarns in different colors. I'm almost done creating yellow hearts and plan on making some mint green ones next. When they're done, I'm just going to crochet a long chain and hang the hearts from it with little clothes pins. I think it'll be super cute and make our living room more cozy. After that, I'll have to figure out something for the rest of this dreary season.
In other news, I keep saying I'll be responding to comments soon, and I actually mean it this time. I'm not sure what happened, but I got a lot of email over the past couple weeks and need to catch up on everyone's comments and questions. Sit tight and know that I'm working on helping you all out :D And thanks for sticking with me despite not posting much lately.
Wednesday, January 2, 2013
Happy New Year! And so begins another year of me posting to the blogosphere - which for my regular readers, you know I haven't really been posting too much in the past month or so.
But the good news is that I'm feeling better and plan to get back into this writing thing. Plus, I no longer have school to worry about. We all know what that means: more time for crafting!
With all the crafting I plan to do, I thought I'd compile a list of what I'll learn this year. These are by no means resolutions; I've stopped believing in those. Instead, I think it's more productive to set goals for yourself or try something new. And that's what I'll be doing this year, starting with:
Learning to sew. I've wanted to use my sewing machine year after year and just haven't been able to. But now that I have a plan to rearrange my craft room and actually set up the machine, I may actually find the time and ambition. It's time to make use of a Craftsy class and a book that Hubby bought me for Christmas last year. And some YouTube tutorials, of course.
Using my pattern books. My library keeps expanding. It's obscene. Yet I rarely dip into the patterns I already have, choosing to find new ones on Ravelry. Meanwhile, years of impulse buying and pattern magazines have built up on two shelves of my bookcase. So this year, I plan to make at least one pattern a month from one of my books. If nothing else, it'll re-familiarize myself with why I bought the books in the first place. And, I'll have new stuff to post PLUS be able to write a book review. How's that for killing two birds with one stone?
Conquering entrelac. I have a Craftsy class to review and I'm so excited to start. I love the look of entrelac and have wanted to create any project using this technique for such a long time. Now that I have 20 more hours in my weeks, I'm going dive in head first.
Finishing the unfinished. I have a lot of UFOs. There, I said it. After cleaning my craft room last month, I realized just how lazy I've become; I placed them each in a bag and sat them beside my crafting chair. Let's just say there's not much room to move anymore. I'm going to sit down, go through the projects, frog whatever I don't want, and finish what's left. They need to go away.
And if none of these things keep me busy, then perhaps this year's big Christmas present will:
Yup, that's a dog, my Hubby's present to me. We named him Fritzy, he's a schnoodle, and he's awesome. He's adopted from a local shelter and is one of the friendliest puppies you'll ever meet. I'm so glad for this new addition to our family and can't wait to introduce him to his mommy's craft obsession :)
What are your goals in the new year? What do you plan on learning?